September 3, Galeria Kordegardy in Warsaw at 6pm, opening of an exhibition of pictures taken on the set of "The Pianist".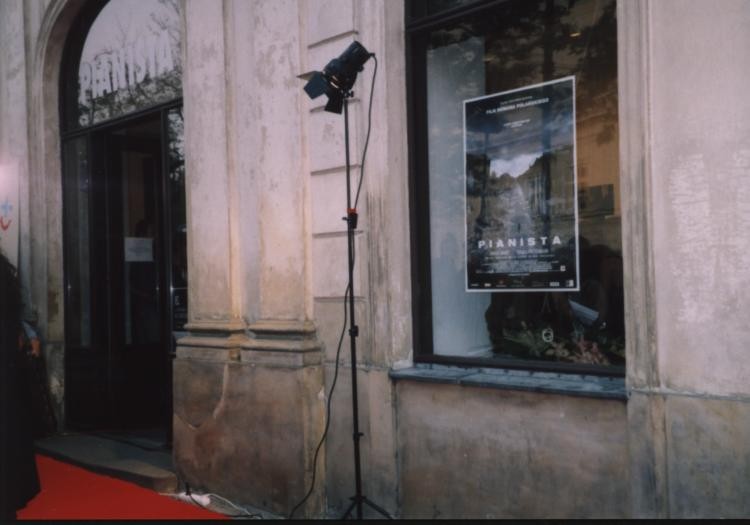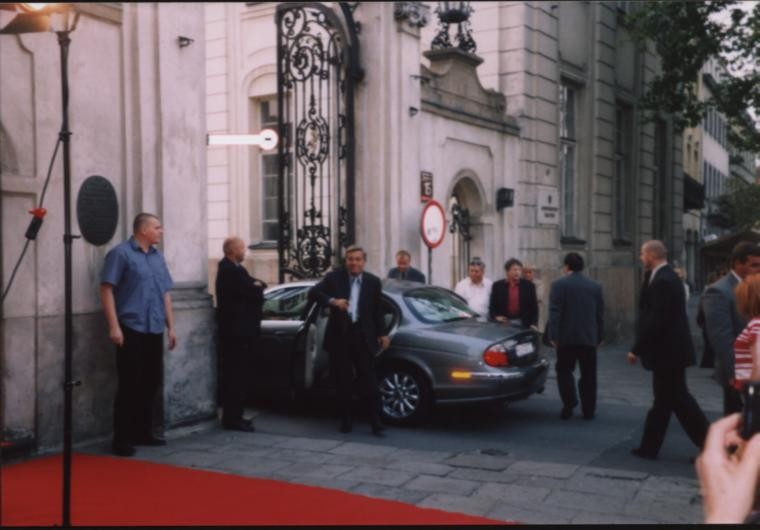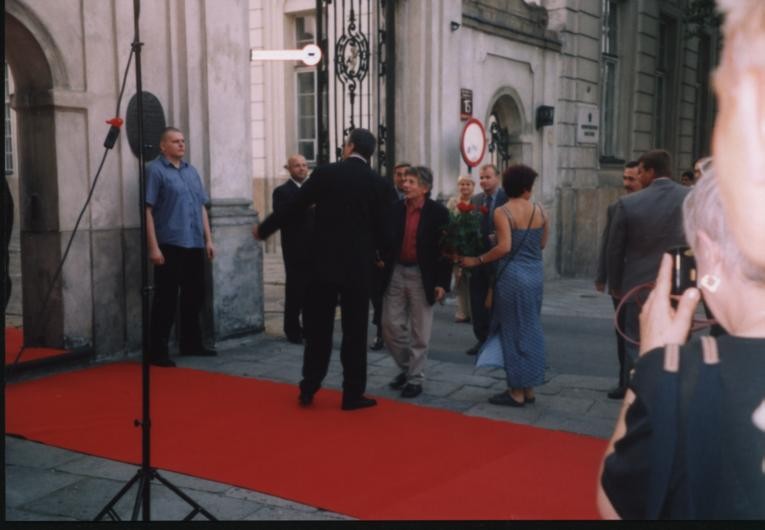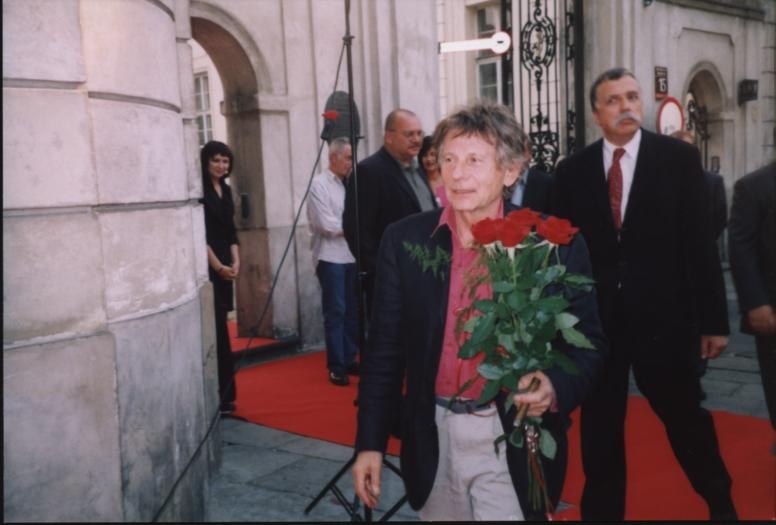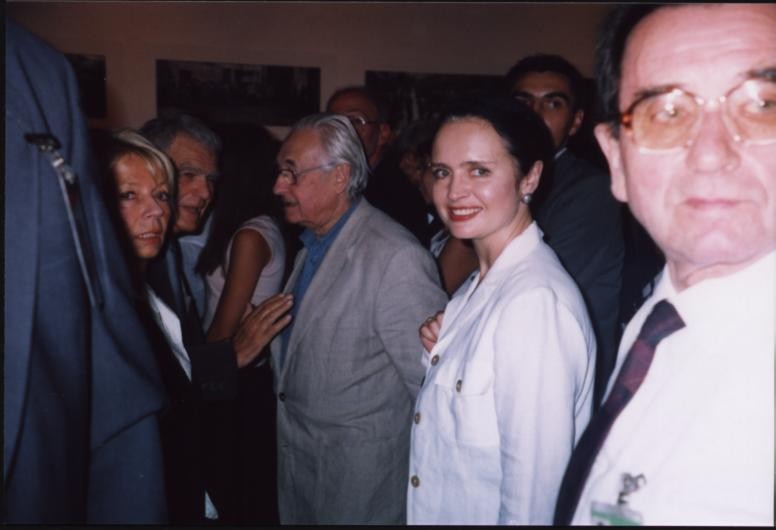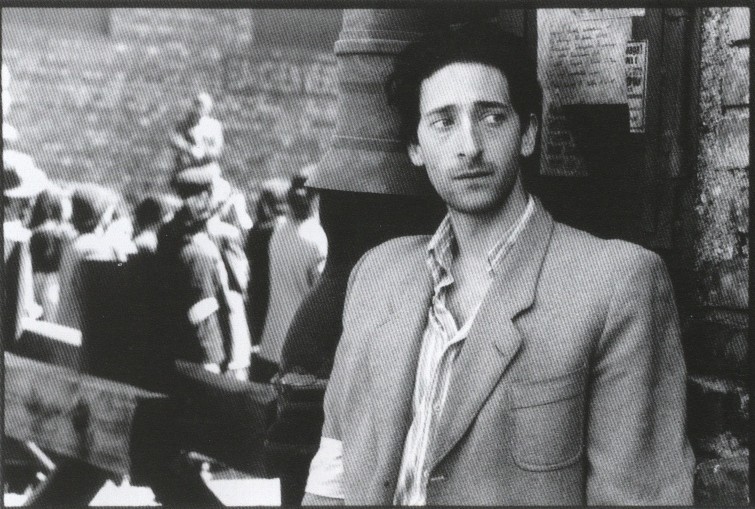 September 3, Skarpa cinema at 8pm, Roman Polanski is given the Zlote Berlo award.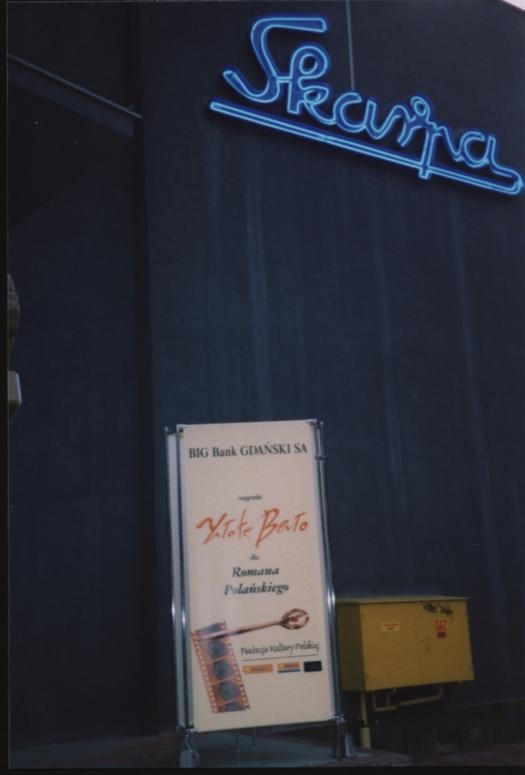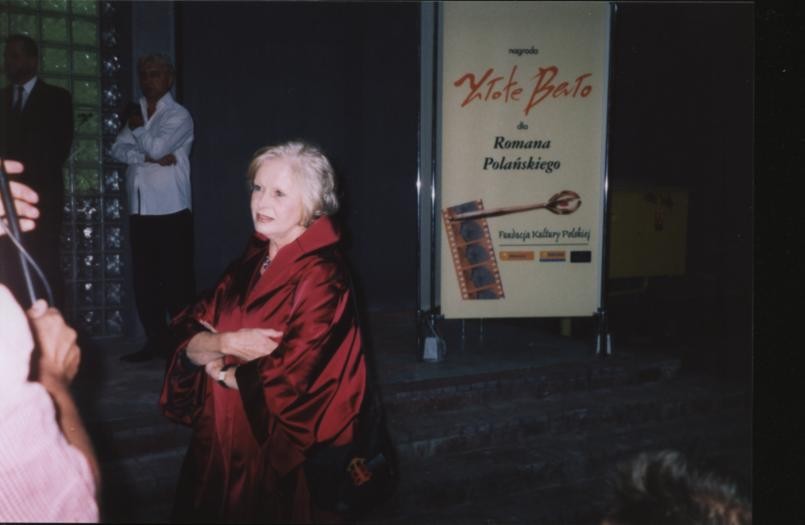 Warsaw streets embelished by Pianista posters.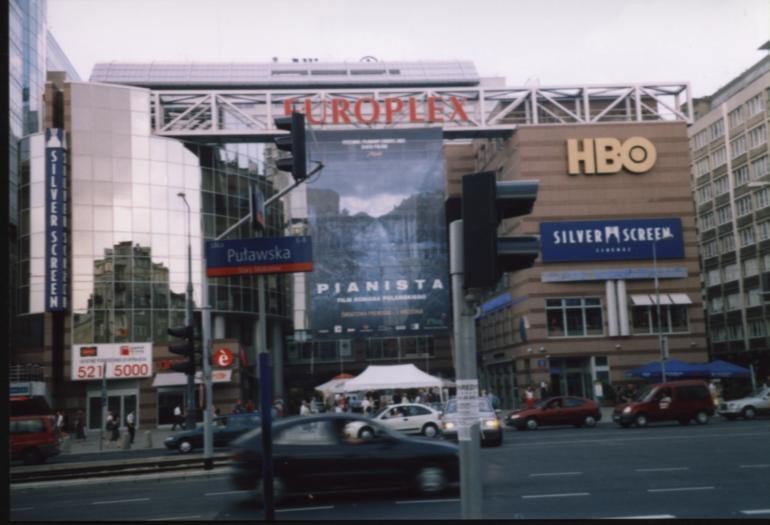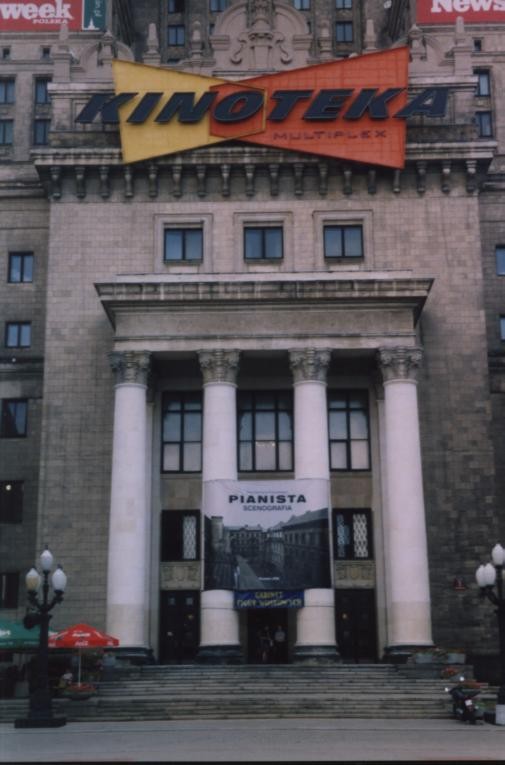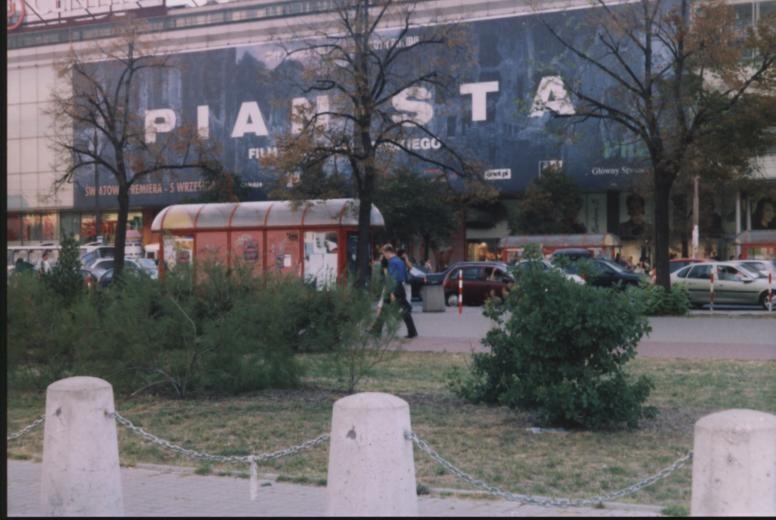 September 5, World premiere of "The Pianist", Warsaw, at the Filharmonia Narodowa, where the last scene of the film was shot - there were I was working as an extra. Roman Polanski rejected all the propositions of Warsaw cinemas and insisted that the film should have its premiere at the Filharmony. Because "The Pianist" is more than a film.
Polanski was one of the first to arrive, with his producer Lew Rywin. Then some famous Polish stars came, like Daniel Olbrychski, Andrzej Wajda, etc. Then I don't remember if it was our president Kwasniewski or our prime minister Miller that came first, but Leszek Miller entered the Filharmonia with not one applause - but with his wife - whereas Aleksander Kwasniewski came with sirens, recieved a good amount of applause but was without his wife Jolanta. Then Adrien Brody arrived and also recieved many applause, which was surprising to me because I didn't think so many Polish people already knew him. He waved to the crowd and entered the Filharmonia but had to wait in a queue!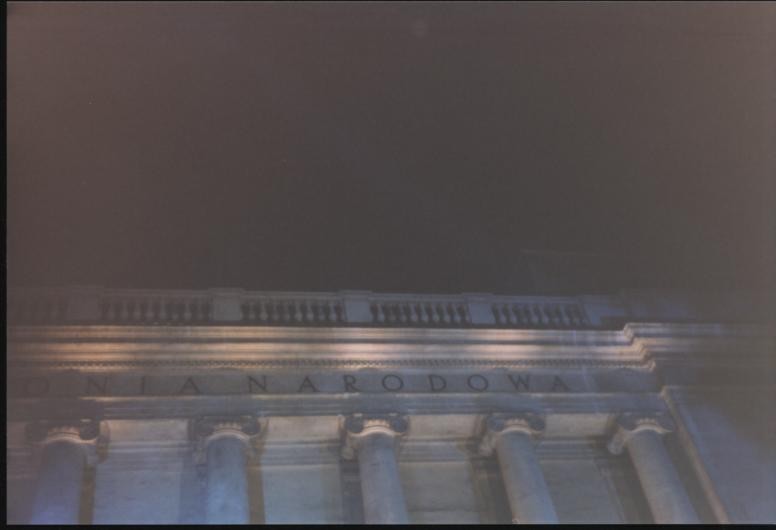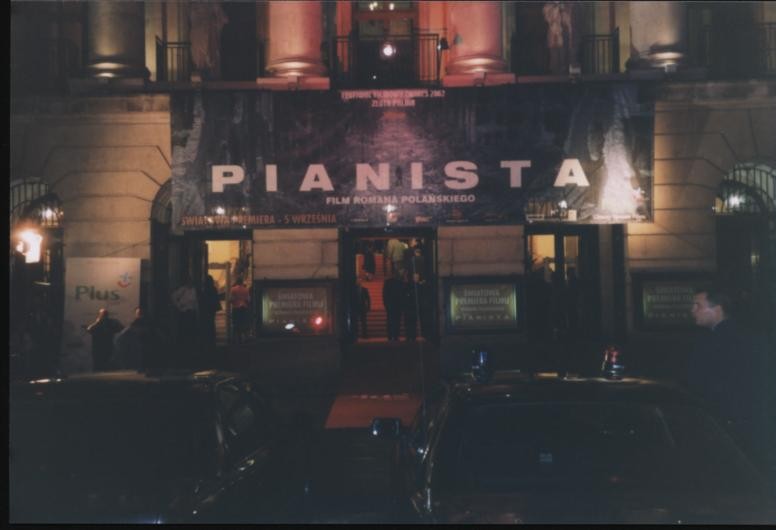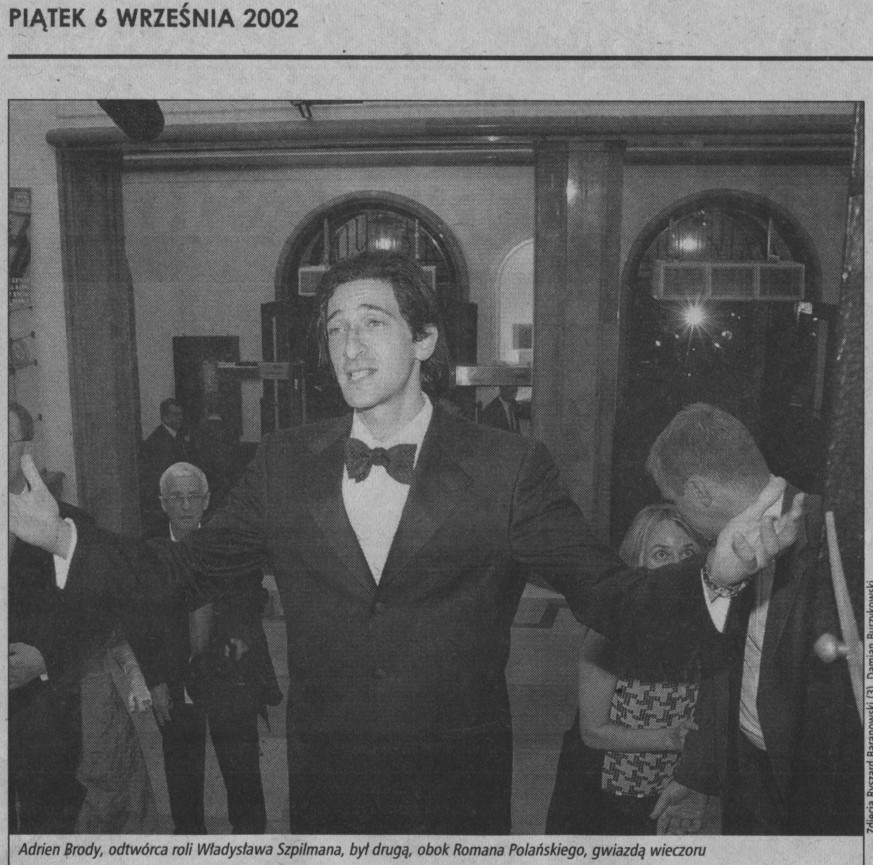 September 6, "The Pianist" is shown in Krakow, with Roman and Adrien. Roman showed Adrien the place of the Ghetto; Adrien said they had a very special conversation. Roman Polanski will give 100 thousand zlotych to build a memorial and a museum on the place of the Ghetto.

September 30, "The Pianist" was shown in Israel.Roman and Adrien where there, as well as president Mosze Kacaw, minister of Culture Matan Wilnai and many other people. Polanski said that he hopes that next time the Palestinian delegation will also come. During his stay in Israel, Polanski visited Yad Vashem and the Lohamei Hagetaot kibutz.
"The Pianist" premiere in Berlin on October 21.
Adrien Brody is nominated for a People's Choice Award! I don't know why Roman isn't nominated, but go anyway and vote for Adrien!!!!!